Office openning hours
 35A Union Street, 2nd Floor.
 Wednesday: 18:00 - 19:30
 Friday: 18:00 - 19:30
 Saturday: 10:00 - 11:30
English
Polish Association Aberdeen are happy to announce that in 2016 English classes at PAA have been sponsored by the Big Lottery Fund - Awards for All Scotland grant
In 2016 English classes at PAA have been sponsored by the Big Lottery Fund - Awards for All Scotland grant
The latest from one of Poland's finest comedy filmmakers, 'Podejrzani Zakochani (Suspects In Love)' follows two deceitful internet daters whose online exaggerations end up embroiling them in a hotel jewel heist.

After sexing up their various charms in a bid to find their perfect partner, they are forced to take desperate measures when love blossoms…entangling them in an ever more bizarre series of romantic and criminal events that lead to a swanky hotel, a priceless jewel collection and a whole heap of trouble.
WHERE - Vue Cinema
WHEN - 5th March at 7.30
TICKETS - students £3.90, Super Saver Tuesday £4.95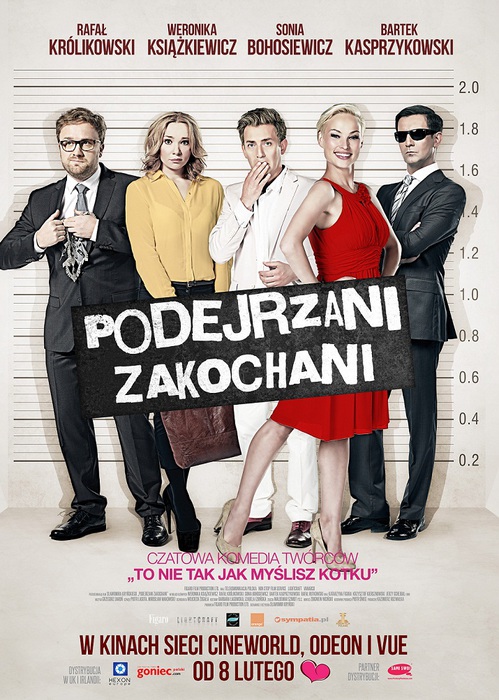 Lothian and Borders Police are appealing for information to help trace a man who has gone missing in Edinburgh.
Michal Grabiarz was last seen in Great Junction Street in the early hours of Tuesday 5th June having been dropped off in the area by a friend.
Since then, no one has seen or heard from the 27-year-old and concern is now growing for his welfare.
Anyone who believes they may have seen Michal since Tuesday morning is now asked to come forward.
He is described as white, 6ft tall with a stocky build, blue eyes, short brown hair and a birthmark below his left eye.
Michal was last seen wearing a dark jacket, dark jogging bottoms and was in possession of a holdall that possibly had the words "Wisla Krakow" written on it.
A police spokesman said: "While it is not unusual for Michal to go for days without seeing his friends or his flatmate at their home in Yardheads, it is extremely unusual for him not to show up for work, which he has now failed to do so.
"We are keen to trace Michal as soon as possible and would urge anyone who believes they may have seen him since Tuesday 5th June to contact police immediately.
"Similarly, Michal is asked to get in touch with family, friends or police as soon as possible to let us know he is safe and well."
Anyone with any information can contact Lothian and Borders Police on 0131 311 3131, or the charity Crimestoppers in confidence and complete anonymity on 0800 555 111.
Website address: www.lbp.police.uk
Email: This email address is being protected from spambots. You need JavaScript enabled to view it." target="_blank">

This email address is being protected from spambots. You need JavaScript enabled to view it.

.police.uk
27th April till 3rd May 2012 in Cineworld (Union Square) you can see "Hans Kloss"  - a gripping and suspenseful Polish WWII espionage thriller.
All details can be found on Cineworld website.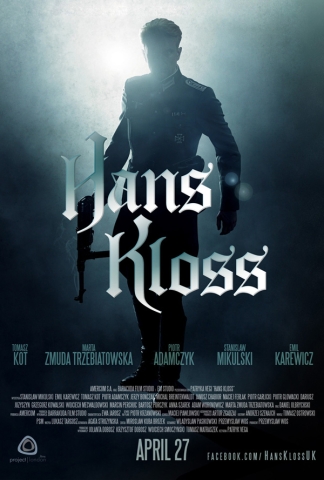 In 1945 Konigsberg, Polish intelligence agent Hans Kloss (Tomasz Kot) is on an incredible undercover mission. Codenamed J-23 and disguised as a German military intelligence officer, he's on the hunt for treasure stolen by the Nazis. It's not long before he runs into an old 'friend' - SS officer Hermann Brunner (Piotr Adamczyk). But despite the immense danger he faces, Kloss is prepared to compromise the success of the mission in order to save the beautiful Elza (Marta Zmuda Trzebiatowska). 'Hans Kloss' is based on a hugely popular Polish TV series of the 1960s, in which the resourceful spy skilfully outwitted the Nazis and spread suspicion through their ranks. This film version brings the fictional Kloss's adventures to modern audiences, using spectacular special effects and state-of-the art cinematic techniques. The result is an action-packed suspense thriller in the tradition of 'Where Eagles Dare', with a great Bond-style spy hero.
Screenwriter: Wladyslaw Pasikowski, Przemyslaw Wos
You should see it because: Heroic Kloss and his evil foe Brunner are two of the great antagonists of modern Polish drama.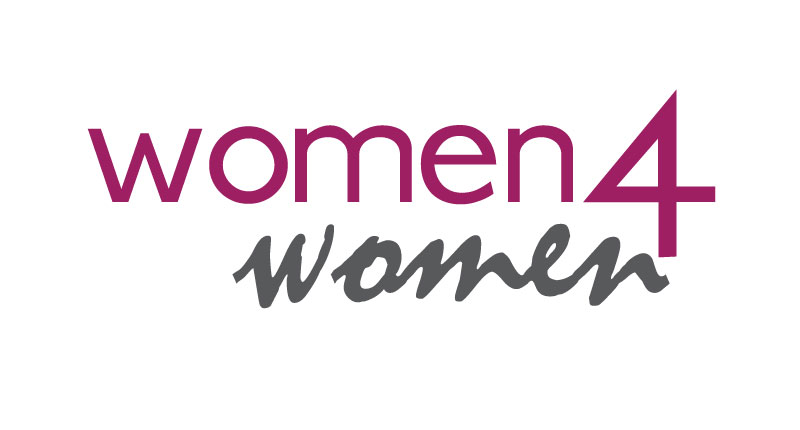 Polish Association Aberdeen starts a project "Women 4 Women" - series of workshops designed for Polish women with main aims to give them real knowledge and skills. They can use it to improve their lives: to find better job, cut down stress level, build up confidence and self esteem, make life healthier for themselves and their families.
Working closely with Polish community, we can see how many women stay out of the main live stream because of lack of self esteem, work skills, language. Without any help or support it could lead to deeper and more serious problems. To avoid that we would like to give Polish women great, powerful tools – knowledge, support and courage to change their life. Our tutors have a proper education and experience with similar projects.
The workshops are held every Saturday afternoon in Polish Association office (35a Union Street, 2nd Floor). More details can be found on "Women 4 Women"
"Women 4 Women" is realised thanks to the Big Lottery Fund (Awards for All Scotland) and their financial support (over £ 4000 for a year running activities).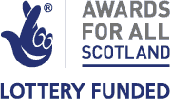 27th January till 2nd February 2012 in Cineworld (Union Square) you can see "Polish roulette" ("Sztos 2") - a modern Polish comedy.
All details can be found on Cineworld website.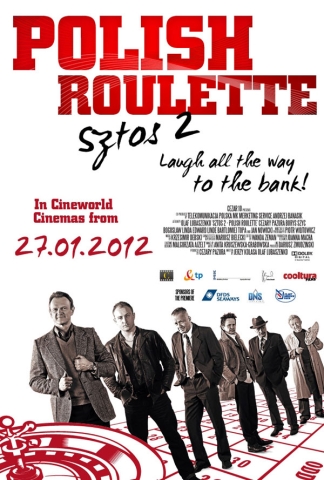 Movie plot:
A pair of lovable Polish swindlers embark on a madcap adventure in this lively, colourful comedy.
It's 1981, and Poland is still in the grip of communism. Not that this interferes with the entrepreneurial spirit of seasoned con-artist Sonny (Cezary Pazura) and his hunky good-for-nothing sidekick Janek (Borys Szyc). In the scenic ski resort of Zakopane, Sonny manages to bluff top secret service agent Krolik (Boguslaw Linda) during a vodka-fuelled poker game. To celebrate, the duo decide to pick up some lovely ladies in a nightclub. But their new companions are not what they seem and our intrepid heroes find themselves embroiled in a plot to transport a Solidarity leader to Warsaw. Along the way, they encounter corrupt cops, dodgy officials and their old friend Krolik...A riotous follow-up to 1997's 'Sztos', now one of Poland's most popular comedies, this handsomely photographed period romp has much satirical fun at the expense of the country's totalitarian past.

 
 
The exhibition is going to have a place between Sunday 19th June and Sunday 14th August at Kilau Coffee Shop and Gallery, 9a Little Belmont Street, AB10 9JG.
 
 
You will be able to see works of these photographers:
 
Seweryn Wrozyna
Maciej T
Dorota Puszkiewicz-Nowicka
Rafal Dawid Hyps
Danuta Szczerbinska
Ewa Czerwinska
Dorota Golaszewska
Karol Maciej Kedziora
Tomasz Dorszewski
Michal Ostrowski
What does the Great Orchestra of Christmas Charity Foundation do?
What do we do? The Foundation's aim
The aim of our work is to save the lives of sick people and especially sick children as well as to improve their medical condition. In addition, The Foundation's active involvement in health care enables us to support health promotion and propagate medical prevention.
We are furthering our aims by organizing the Grand Finale fundraising events, buying medical equipment for hospitals all over Poland and by carrying out five nation-wide medical programs and an educational one.
The WOŚP Foundation is usually associated with the fundraising event organized in January, the so-called Grand Finale . Regardless of snow under their feet and frosty air in their lungs, thousands of volunteers and millions of Poles go out to the streets to help us achieve our aim. Every year, the Grand Finale has a different theme and the Foundation raises money for a different cause. Among our previous themes there were for instance:
Children's heart surgery
Saving children victims of accidents
Saving the lives of infants and young children
Saving children with kidney diseases
Saving children with inborn defects
Progressive methods of diagnostics and treatment in neonatology and pediatrics
We are also running five nation-wide medical programs.
The National Early Cancer Diagnostics in Children Program


Universal Neonatal Hearing Screenings Program,
Retinopathy of Prematurity Program,
The Infant Flow Program,
We teach first aid in elementary schools:
CPR for Schools, our educational program.
We organize Europe's biggest open-air music festival, the Przystanek Woodstock Festival.
Przystanek Woodstock Festival
The 19th Grand Finale of WOŚP is before us!
We will be raising money to buy MEDICAL EQUIPMENT FOR CHILDREN WITH UROLOGICAL AND NEPHROLOGICAL DISEASES
Date: January 9th 2011 (Sunday)
Polish Association Aberdeen and friends are proud to invite you to the first ever-Grand Finale of WOŚP in Aberdeen!
The event will take place at Ricky Flynn's Pub, 8 Littlejohn Street, Aberdeen, AB10 1FF
12.00  – 5.00 p.m.
Family event: magician, face painting, raffle, paint&craft for kids
5.00 p.m.
Auction of WOŚP items (i.e. callendars, mugs, posters & books) and more J
7.00 p.m.
The Limit Live (www.thelimitband.co.uk/)
8.00 p.m
Light to Heaven (we send a little light to angelsJ)
8.30 p.m.
80s Disco Nite
On Saturday 11 September during the annual RAF Leuchars Airshow Polish Association Aberdeen organized an exhibition commemorating Polish combat pilots who fought in the Battle of Britain 70 years ago. The main part of the exhibition waas a set of 24 charts describing the history of Polish Air Force in Britain during the WWII. In addition to that we were handing out fliers describing Polsh pilots' achievements and their fate after the war. Each of the visitors was also given a copy of "Wings" - a reprint of Polish Air Force newspaper from 1940.
The exhibition was a great success. According to our estimates we were visited by more than one thousand people.
The only thing to regret was the fact that we were the only Polish accent during this event. Polish Air Force chose not to participate so we didn't see airplanes with white and red checkerboards on Scottish sky.